To Study in Amsterdam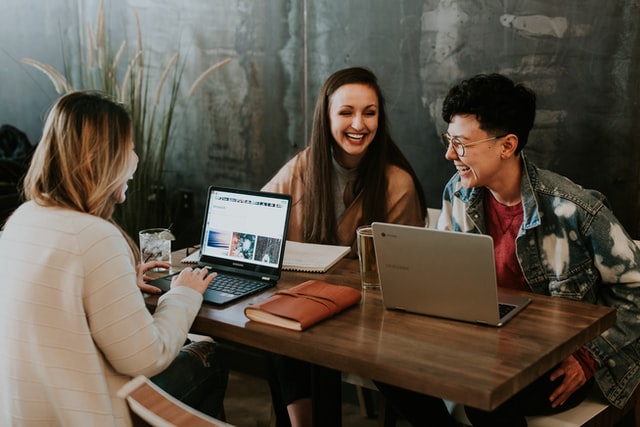 1) You're on your way to the top
With universities and vocational institutions that continually rank among the best in the world, Amsterdam will set you up for the career of your dreams. The city has a history of academic excellence and offers a wide selection of Bachelor and Master programmes in English.
2) English is everywhere
English proficiency is exceptionally high in the Netherlands. And as a truly international city, Amsterdam leads the way. You'll find English menus in restaurants, English TV channels and friendly locals who are only too happy to translate.
.
3) Your social calendar will be packed
An exhibition, shopping at the market, a picnic in Vondelpark, a festival – and that's just your Saturday. Your Instagram feed will be overloaded with everything there is to see and do in Amsterdam.
4) It's a small town metropolis
Amsterdam is teeny tiny. Surprisingly so, considering how much goes on every weekend. With only 800, 000 people and tight-knit neighbourhoods that you can easily cycle through, you'll feel at home in no time.
5) Life is good here
In study after study, Amsterdammers come out as among the happiest people in the world. It's a clean and safe city, where your mode of transport doubles as exercise (goodbye, gym) and there are beautiful parks and green spaces to recharge in.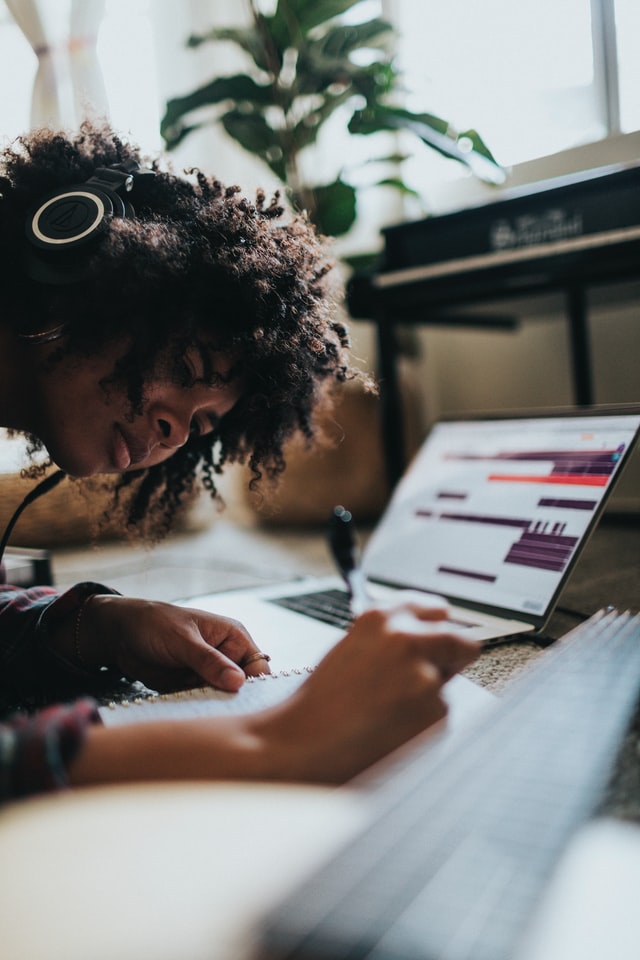 6) You can rub shoulders with the greats
Van Gogh, Rembrandt and Mondrian made it big here, so no doubt you will too. Art and culture is a way of life in Amsterdam, and with some of the world's best museums, galleries and concert venues, you'll never feel so inspired.
7) Everyone is welcome
Part of what gives the city its rich and varied culture is the open-minded attitude of the Dutch. You will quickly discover that Amsterdam is multi-cultural, multi-lingual and actively advocates for LGBT rights.
8) We're hiring
Once you feel completely at home here (you have been warned), you may want to stay long after you graduate. Amsterdam can offer you plenty of exciting job opportunities and work placements that can help you get a foot in the door.
9) Fries are always a good idea
Dutch culinary delights will blow your mind and are relatively inexpensive. Try delicious deep fried bitterballen, a cone of fries slathered in mayonnaise and the fluffy clouds of goodness known as poffertjes.
10) You can get out of town (when you want to)
Amsterdam is very well connected and the perfect base for exploring Europe. Brussels, Antwerp and Paris are just a few hours by train, and thanks to an ever-increasing number of flights from Schiphol airport, a city break or beach holiday is always within reach.
How to apply for a study programme in Amsterdam
Once you've answered 'what are you going to do with your life?' and other existential questions, you will need to enrol in a study programme. If you're in your final year of secondary school, this can be a very busy time, so we've created a basic guide to the application process (and thankfully it's a lot easier than final exams).
Check that you meet the entry requirements
Courses can vary considerably, so check what's required from your education provider, paying close attention to the closing dates. Art schools and creative programmes may ask for a portfolio of your work, for example. You can compare your country's qualifications with the Dutch equivalent via the EP Nuffic website to make sure your hard work doesn't get lost in translation.
And the language requirements
To study an English programme at a Dutch university, it is essential that you read, speak and write the language to a high level. If English is not your first language, evidence of passing an English test such as IELTS or Cambridge English is usually required.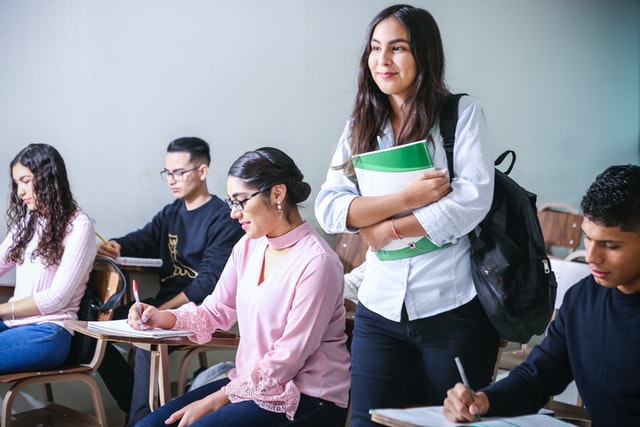 Consider a preparatory year
If you're not quite there yet, your conditional letter of acceptance allows you to come to the Netherlands for a year prior to your studies to pass a preparatory course. Find out more about preparatory years.
Search for a scholarship
Get some assistance with your course fees by applying for scholarships. It is worth contacting the Dutch embassy in your home country to see which grants and funding possibilities are open to you.
Accept your letter of offer and receive confirmation of enrolment
Keep an eye on your inbox for exciting news. The university will keep you informed on course start dates and how to pay the first instalment of your tuition fees.
Apply for your visa and residence permit
This depends on which country you're from. Check out Steps to study in Amsterdam for other important processes.
Pack your bags
You're on your way to study in Amsterdam!