The Gerrit Rietveld Academy is a college for Visual Arts and Design. We provide a bachelor's degree and four master's degrees.
Bachelor Visual Arts and Design
The academy offers the Bachelor of Visual Arts and Design. This course has twelve specializations. As a student, after a general first year (the Basic Year), you choose three years of deepening in one of these specializations. The Rietveld Academy also offers a part-time bachelor's degree. The base year of the part-time course lasts two years, followed by three years of in-depth study.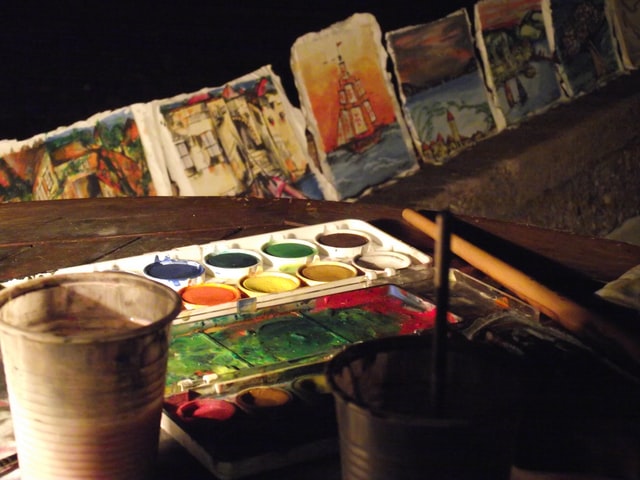 Masters degree
After obtaining your bachelor's degree (BA in Art & Design) you can continue your studies and obtain a master's degree. You can do this at the Sandberg Institute. We currently offer four masters: Master Autonomous Fine Arts, Master Free Design, Master Graphic Design and the Master in Interior Architecture. The Sandberg Institute also provides a varying number of temporary master's programs based on a specific social or artistic issue. See also: sandberg.nl
Preliminary study Gerrit Rietveld Academy
For those who want to prepare for a study at the Gerrit Rietveld Academy, we have various preliminary courses. The Orientation year, in which you take classes at the academy 25 Saturday afternoons per year. The Orientation year is sufficient to build up a good portfolio and to consider whether the Rietveld is really something for you. In addition, there is the Preparatory Year in which you take 3 or 4 half-days of lessons per week. If you successfully complete the Preparatory Year, you can proceed directly to the Basic Year, provided you have at least obtained a HAVO / MBO4 diploma.
Contact Gerrit Rietveld Academy
Frederik Roeskestraat 96
1076 ED Amsterdam
apply@rietveldacademie.nl
www.gerritrietveldacademi.nl